精選產品
最新消息
展覽計畫
聯絡資訊
No.107, Zhongzheng Rd., Puyan Village, Puyan Township, Changhua, 51642, Taiwan
電話:886-9-63185249
傳真:886-4-8654175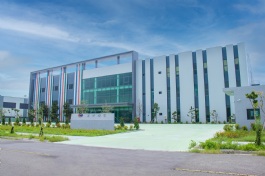 THY Precision Hong Yang Precision Industry Co., Ltd.
THY Precision (Hong Yang Precision Industry Co., Ltd.) specializes in all aspects of precision plastic micro injection molding, plastic micro injection mold manufacturing, and precision CNC parts machining. We offer top quality micro molds and manufacturing services including Medical Components, Micro Optics, Micro Electronics, Precision Automotive / Bicycle Parts. The factory occupies 15,000 square meters with climate controlled facilities and clean room. THY Precision with ISO 9001:2015 and ISO 13485:2016 certification ensure the strictest of clients specifications are met.
THY Precision specialize in the following Micro Injection Molding related services:
•Micro-molded plastic design and manufacturing
•Precision CNC parts machining and assembly
•Precision injection micro molding
•Sub-assembly of molded components
•OEM and ODM Micro molding solutions including:
-Precision Micro Molding
-Medical Micro Molding
-Cleanroom Injection Molding
-Micro Insert/ Overmold Molding
主要產品
Precision Micro Molding
Medical Micro Molding
Cleanroom Injection Molding
Micro Insert / Overmold Molding
Micro Molding Design & Mold Flow
​Custom High Precision Plastic Molding
Micro Electronic Molding
Optics Molding
Double Shot Molding / Two Shot Molding
聯絡資訊
國  別:Taiwan 台灣
地  址:No.107, Zhongzheng Rd., Puyan Village, Puyan Township, Changhua, 51642, Taiwan
電  話:886-9-63185249
傳  真:886-4-8654175
網  站:http://www.thy-precision.com
承辦人員:Sharon Kao 高淑鈴
產業類別:模具、刀具、工具 金屬製品
公司形態:製造 加工
提醒您去電洽詢時,煩請告知從【亞洲機械網】看到此訊息喔!