精選產品
最新消息
展覽計畫
聯絡資訊
No.107, Zhongzheng Rd., Puyan Village, Puyan Township, Changhua, 51642, Taiwan
電話:886-9-63185249
傳真:886-4-8654175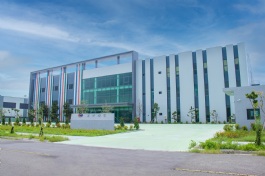 THY Precision Hong Yang Precision Industry Co., Ltd.
THY Precision (Hong Yang Precision Industry Co., Ltd.) specializes in all aspects of precision plastic micro injection molding, plastic micro injection mold manufacturing, and precision CNC parts machining. We offer top quality micro molds and manufacturing services including Medical Components, Micro Optics, Micro Electronics, Precision Automotive / Bicycle Parts. The factory occupies 15,000 square meters with climate controlled facilities and a class clean room. THY Precision with ISO 9001:201...詳細介紹
主要產品
Micro Insert Molding/ Micro Molding
Medical:
including chamber filters, dialyzer filters, caps and pump connectors, intravenous infusion drip components, bacteria filters, laboratory consumables, etc.
Optics:
LED Light Beams /Opto Mouse Lens /Lens Holder & Barrel /Lens Spacer /Lens Retainer / Lens Hoods/Transparent Parts
Micro electronics:
Plastic Connectors/ Wireless Connectors / Transparent Parts
Automotive:
micro electronic components, micro plastic parts, high precision components and Fuel System Components, etc.

精選產品