精選產品
最新消息
展覽計畫
聯絡資訊
Xinhelinghang Building, Xinsheng Road, Chengdu, China
電話:86-28-65376553
傳真:86-28-86129221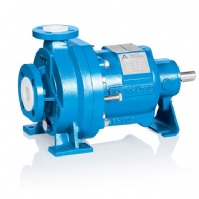 A&S pump co.,Ltd
A&S Pump Co.,Ltd, a constituent company from A&S Machinery Co.,Ltd (A&S Group) was founded in 2007. With the long term development of our company, we keep improving our supply channels to offer various pumps.

The pump types we supply:
Magnetic pump, diaphragm pump, metering pump, chemical pump, vacuum pump, coolant pump, centrifugal pump, peristaltic pump, filter pump, vortex pump, slurry pump, displacement pump, booster pump, hose pump, high pressure pump, grease pump, fire pump, hydraulic pump, etc.

Our advantages:
Milton Roy pump, A-Ryung pump, Pan World pump, Sanso pump, Minamoto pump, Parker pump, Rexroth pump, Nitto Kohki pump, EMEC pump, KSB pump, Prominent pump, Binks pump, Ingersoll Rand pump, Wilden pump, IWAKI pump, KUOBAO pump, Pulsafeeder pump, Seko pump, Versa-Matic pump, OBL pump, Tacmina pump, Graco pump, Ulvac pump, Shurflo pump, etc.

We can also provide customization and OEM service per customer requirement.
主要產品
Coolant Pump, Magnetic pump, Submersible Pump, Diaphragm Pump, metering pump, oil pump, etc.
聯絡資訊
國  別:China 中國
地  址:Xinhelinghang Building, Xinsheng Road, Chengdu, China
電  話:86-28-65376553
傳  真:86-28-86129221
網  站:http://www.pumpstrading.com
承辦人員:John Hou
產業類別:切削工具機 機械零組件 油壓與氣壓元件
公司形態:製造 加工 外銷
提醒您去電洽詢時,煩請告知從【亞洲機械網】看到此訊息喔!